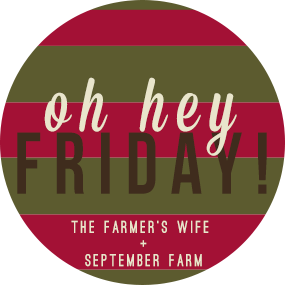 Which is appropriate, since Friday really did sneak up on me. I just looked at the calendar and realized that next week is a two day school week for us and then it's Christmas break. I cannot figure out how that happened, but I'm going to go with it. Happily, in fact.
Today I'm going to tell you five reasons I love living in Colorado. We've been here for a little over one month now. We're in this limbo where nothing really feels like home. I know Minnesota isn't home anymore, but Colorado doesn't quite feel like it either. Sometimes I write about loneliness or missing Minnesota, well, the people in Minnesota, and all of that is true. But what's also true is that I love it here. As weird as it sounds, I have never felt so at home in a place. I've also never felt so out of sorts.
Which, at face value, makes absolutely no sense.
I have never felt so at home in a place. I feel like I was meant to live here. My body and soul have longed for these mountains, these hikes, these runs that take my breath away for both their beauty and their lack of oxygen that everyone assures me I'll get used to. I fit here. It's a town with a community feel to it. There is a booming homeschool community. The style of clothes, the lifestyle, the personality of the town fit me. With time, I see myself settling in and feeling right at home here. It has all of the fixings of home, I just need to give it a little time to find our way and "our tribe."
I've never felt so out of sorts. We haven't found a church or joined sports teams or lessons yet. The homeschool group we're joining starts at the end of January. We live at the top of a mountain with no kids in the immediate vicinity. Running isn't as easy as slipping clothes on and running out the door before Jim goes to work because of the lovely mountain we live on and the cougars and bears that were here first. We don't have friends here. . . yet.
But, we love it. And here are five major reasons:
Oh hey. Colorado Rocks!
1: The hiking
We live mere minutes from many fantastic hiking spots. And I mean LOTS! And hiking is one of my favorite things in the world. We are going to fill a jar with the names of local hikes and pull one out every time we want a hiking adventure. Which will be often!
2: The skiing
We live 50 minutes to an hour and a half from some of the best skiing in the world. Or so I've been told. All of the pictures and videos I've seen are stupendous. Jim and the big three have been skiing five times in our short time here and will hit the slopes many more times over the winter. I will go when I have someone to watch Asher who doesn't mind hearing a very happy and persistent 15-month-old ask for mama and milk 1,306 times in one day when you are not mama and you cannot provide milk. My mom is first up for the job when we go over Christmas break. I am so excited to see how much the kids have learned and to NOT tear my ACL. Yep, it's on my mind. My cousin's words of advice in 2012 were, "If you fall, just fall." Well, I fell exactly once the entire day and I tore my ACL. Not cool. I guess I fall wrong and I am taking pointers on proper falling technique. Call me.
A-Basin
Winter Park
3: The sun/the weather
Minnesota is pretty sunny, as far as winter goes. If you don't believe me, just ask Michigan. Colorado takes it to a whole new level. Your sunglasses must always be on your person. You need sunscreen year round. It is a thing of beauty.
And don't even get me started on the weather. Ok. I'm started. It's 60 one day and you're hiking outside in shorts and a t-shirt and dining outside and then the next day it snows four inches. And then the sun comes back out. We are out of Denver a bit so it's a little cooler here, but the weather is just the cat's meow.
4: The library
Libraries matter to me and our library has it going on. They have a plethora of unique opportunities to foster people of all ages digging into books and to get to know people, two of my favorite things. They have book club for 8-11 year olds, teens, and adults. Lego Club, monthly family movies, periodic puppet shows, story times for kids of all ages many times throughout the week, and an attentive staff. The library is our home away from home and we feel fortunate to have a great spot right down the hill from us.
5: The people
So far we have found the people here to be welcoming, kind, laid-back, and quick to help. How's that for a nice combination? The people that flock to CO come here for the things I've mentioned above. OK. Not the library. I'm kind of weird about that. But, being outdoors is huge for people who live here, so I automatically have something in common with lots of people here, whether they love to run, hike, ski, snowshoe, or whatever.
This is a gift basket that our neighbor brought over. She and her husband then proceeded to shovel our driveway. It was just the nicest welcome I could have asked for and is indicative of the kindness I've felt here.
**Colorado also gets bonus points for proximity to my mom and her husband. I haven't lived in the same state as my mom since 1996, so it is a major treat for our family and such a joy to see them interact with my kids much more often.

I'm not home just yet. I mean, I'm here. At home. I just need to give it the time to feel like home. It takes time to build relationships and remember which light switch turns on which light. It takes time to find a church home and have friends who get that do actually have the ability to text, but you don't actually ever know where your phone is.
So, I'm giving it time. I'm remembering the reasons we moved here. I'm remembering the things we love about being here. That's pretty darn easy to do!
Tell me about your hometown. What do you love about it? What makes it home?